Inspiring Service
Collectively our team has well over 100 years of experience in providing compensation solutions to our clients. We have extensive experience in designing, developing and implementing comprehensive compensation plans including pay equity, job classification and analysis, market pricing, pay structure development, performance management, executive compensation, strategic communications, and incentive design.
The team has deep compensation consulting expertise working across many industries including:  Aerospace, Biotech, Design, Education, Financial Services & Insurance, Food & Beverage Processors, Gaming, Healthcare, Technology, Manufacturing, Non-Profit and Foundations, Public Sectors, Real Estate and Development, Restaurants and Hospitality, Retail and Wholesale, Professional Services, Retirement Communities and Utilities.
Meet Our Team
Over 100 years of combined compensation experience. We empower organizations with world-class customized compensation solutions delivered with integrity, passion, and entrepreneurial spirit.
Ann Fosburgh
With over 20 years of experience in HR management in technology and financial services companies, Ann brings her deep knowledge of the philosophy and psychology of rewarding work performance to Compensation Works. 
Her proven success in implementing global payroll and HR systems, architecting incentive compensation and sales commission plans, and managing company acquisitions and integrations uniquely position her as an industry expert in delivering customized business solutions by aligning reward strategies to business objectives. 
Before spearheading the merger with Compensation Works, Ann was President of Appian Resources, an HR consulting firm specializing in customized solutions to analytical challenges in compensation and benefits. 
Before that, her positions included Director of Worldwide Compensation, Benefits, and HRIS at Corbis, Senior Director of Compensation and Benefits at Providence Health & Services, Director of Global Total Rewards at Russell Investments, and Director of HR at ComTek in Washington, D.C. 
Ann holds a Bachelor of Science degree from Northern Illinois University, and certifications for Certified Compensation Professional (CCP®) and Professional in Human Resources (PHR®). 
Ann is on the Board of Directors of the Northwest Compensation and Rewards Forum, and an active volunteer for local non-profit organizations including, Seattle Children's Hospital and the Make-A-Wish® Foundation. 
Colt Fosburgh
Building on an extensive background in for-profit, non-profit, tech and government, Colt today has turned his attention to sales, marketing and operational efficiency. A dynamic and passionate futurist, Colt's greatest strength is in aiding clients in anticipating problems and taking the actions necessary to prevent those problems. A great team builder, he is effective at both removing obstacles and developing infrastructure. 
Colt was also the founder and for five years the president of VentureHire, a retained search firm specializing in high growth technology companies. In addition, he acted as North America's Managing Director of Talent Acquisition for HR outsourcing company Tri-Net. His career in talent search began as Business Development Manager and Executive Search Consultant for ROI International, specializing in serving wireless telecommunications companies. 
Colt graduated from Seattle University with a BBA in Finance. He has volunteered for Boy Scouts of America for more than four years.  
Laura Tufts
Laura brings over twenty years of internal and external communications background in for-profit, non-profit, real estate, consumer and healthcare sectors. She specializes in the development of sophisticated communications strategies, serves as a trusted communications advisor to executives, and is a master at crisis communication best practice, protocol, plans and execution.  
 Laura's unique blend of experience allows her to work together with our clients to customize communication plans based on their needs. She knows that a well thought out plan has a direct impact on employee engagement and that a strategic, tailored communications can strengthen organizational culture. She knows the importance of getting the right message to the right people at the right time.  
 Laura is a communications professional that can go beyond a well-formed strategy and well-written message. She knows that true communication requires listening as much as it does speaking or writing. She knows how to get to the heart of things; whether it is working to accomplish a complex objective or identifying the best way to convey an organization's message. Her first actions are always to ask, listen and think. This approach sets her apart as a communicator, leader, and mentor. 
 Before joining Compensation Works, Laura spent two years as Vice President at The Fearey Group, a trusted local communications firm. Just prior, Laura spent eight years at Seattle Children's Hospital leading the Corporate Communications team:  internal, external, social media and crisis communications. Her career in Seattle began at John L. Scott Real Estate, where she stayed for more than 14 years. By the time she left, she had earned a Vice President role focused on marketing, communication and foundation divisions. 
 Laura graduated from Concordia University, Portland with a degree in Business and Marketing. She has volunteered serving meals at the local Ronald McDonald House for more than fifteen years. 
Aimee Des Champs
Aimee is an accomplished human resource and change leader with a broad background in human resources leadership. 
Aimee has over 30 years of experience in senior HR leadership roles with an emphasis in compensation and benefits, HR operations (systems, processes, policies, and compliance), mergers, acquisitions, and divestitures, and change management. 
Aimee's compensation experience includes developing job titling and salary structures, designing and administering base pay programs that tie compensation to both corporate and individual performance and developing incentive compensation programs including sales commission, broad-based bonus programs, and phantom stock programs. Aimee has experience with market analysis, modeling, executive compensation, and administration of compensation programs. 
Aimee has re-engineered payroll and HR processes to be SOX compliant and scalable and has led complex integrations of compensation and benefits programs through M&A. Also, Aimee has successfully led vendor RFP processes, acquisitions, mergers, divestitures and relocations, and corporate re-organizations and downsizings. 
Before joining Compensation Works, Aimee led Moss Adams' implementation of their first HR system, led the global HR Operations function at Russell Investments for six years, and was the head of HR for Russell/Mellon Analytical Services, where she established and led the global HR function for eight years. Over Aimee's career, she has performed HR consulting for eight years for various clients and she is thrilled to be working at Compensation Works. 
Aimee is a Certified Compensation Professional and lifetime-certified Senior Professional in Human Resources who is passionate about providing data-driven solutions for clients to maximize the effectiveness of their HR programs.
Sheila McLaren
Sheila has 25 years of experience as a Human Resources professional including compensation, performance management, project management, HR Operations, and HR management. 
Sheila has worked in organizations large and small with industry experience in technology, startup, health care, and government. 
Sheila is a collaborative partner who seeks to understand the broader client perspective to deliver relevant and practical solutions. 
Shelia graduated from Willamette University with an MBA, Human Resources and Marketing.  
Sheila lives in the Pacific Northwest and enjoys traveling and volunteering as a mentor with the Lake Washington Human Resource Association.
Caryl Wyrick
Caryl has been with Compensation Works since 2015 and has worked in the Human Resources field for over 20 years, specializing in all aspects of compensation, and benefits administration.  
Caryl has extensive experience both in corporate and consulting roles in the hospitality industry at Starwood Hotels & Resorts, LXR Luxury Resorts & Hotels, and Morgans Hotel Group, and in high tech industries at XO Communications, and Monet Mobile Networks.  
Caryl is currently supporting a variety of client needs utilizing her hands-on expertise as well as project management leadership through all phases of Human Resources projects including design, analysis, and implementation. 
Caryl graduated from Washington State University with a Bachelor of Arts.   
Kamaron Durocher
Kamaron is an enthusiastic total rewards professional with 15 years of diverse experience working with a variety of government, not-for-profit, and for-profit organizations. Kamaron is skilled in the assessment and design of compensation and classification programs and providing innovative solutions to difficult compensation, classification, and management issues. She enjoys partnering with clients to provide total rewards expertise, consulting on regulatory issues regarding pay and classification, and managing projects.
Kelly Allan
Kelly brings more than ten years of human resources and compensation analyst experience to our team.
Before joining Compensation Works, Kelly worked in human resource departments in the education and retail industries.
Kelly has experience managing a broad spectrum of full-cycle HR compensation tasks including analyzation of compensation data, benchmarking of positions to the market, salary recommendations, market adjustments, position titling, career laddering, compensation policy analysis, and performance appraisals.
Kelly has a Master of Business Administration with a concentration in Finance and Human Resources from the University of Pittsburgh. She also earned a Bachelor of Science in Business Administration with a concentration in Accounting from Clarion University.
Katie Jesunas
Katie has been working in Human Resources for over nine years, with most of that time spent focused specifically on compensation and benefits.  
Before Compensation Works, Katie worked in the manufacturing, technology, and gambling industries.  
Katie's areas of expertise include market pricing, pay structure design and benefit plan administration.  
She has enjoyed partnering with companies large and small, covering a wide variety of industries over the past three years at Compensation Works.  
Katie's areas of expertise include market pricing, pay structure design, and benefit plan administration.   
Katie holds a Bachelor of Science degree in Business Management from Quincy University. 
Tawnya Martin
Tawnya has been working in Human Resources for over ten years. Her strengths include Benefits Administration, Annual Enrollment processes, Benefit Plan Design, and compensation analysis.
Before joining Compensation Works, Tawnya worked in human resource departments within the aviation, banking and institutional investment industries.
Tawnya has experience managing a broad spectrum of employee benefits programs including medical, dental, vision, disability, life and various voluntary insurances; leave of absences; 401(k) plan; HSA; and section 125 cafeteria plan. Her experience also includes analyzation of compensation data, appraisal policies, compensation policy analysis, and performance appraisals. She has experience leading benefits related initiatives – including plan terminations, new benefit options, and employee onboarding and education. One of her strengths includes analyzing market data and costs on insurance plans including medical, dental, vision, life, and LTD; and providing recommendations for yearly renewal on plans and cost share structures.
Tawnya has a Bachelor of Science degree with a concentration in business administration and human resources from Walden University.
Jenalle Wentworth
Jenalle is active and readily available to clients at every stage of a project. Her role is complemented by her diverse background in social services, government, education, media, and marketing.
Jenalle is thoughtful, organized, efficient, and customer focused. The personalized and professional culture of Compensation Works offers her the chance to connect individually with a variety of clients.
Before joining Compensation Works, Jenalle was instrumental in the establishment of the U.S. presence of an international research school for neuroplasticity.
Jenalle is currently working to earn her Bachelor of Science in Software Engineering at Arizona State University.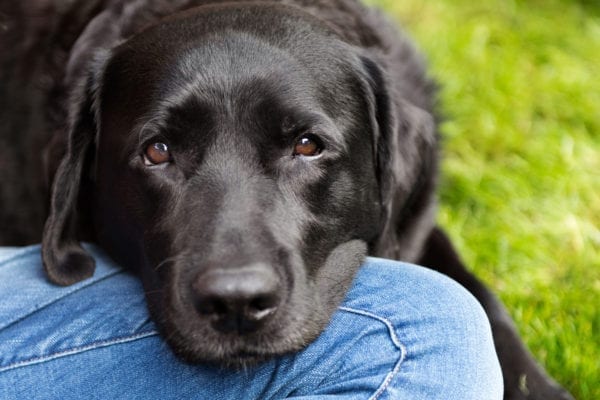 Baxter Wetlab
Chief Morale Officer